Scariest Haunt in Northwest Arkansas
Thank you for a Great Halloween.
See you Next Year!
Over 25,000 sf of haunt space!
Seriously SCARY
Halloween FUN
#2 Haunt in 2021 by Haunted House Hunters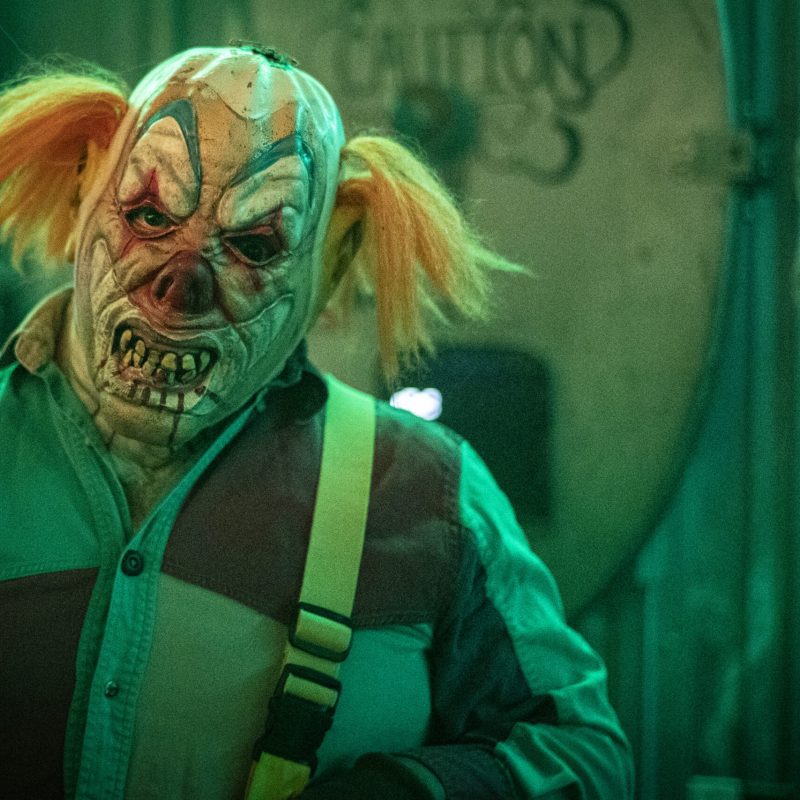 AT
the Warehouse of Fear our goal is a simple one: produce the highest quality haunt experience available.
WE
utilize sets worthy of Broadway production, professional actors, and special effects to produce a theatrical experience unlike any other.
Went tonight and had lots of fun. The sets were awesome and well done. Lots of different things. Loved the grave digger at the end, his wittiness was a great way to end the fun. He was my favorite.
In past years it has been hard to find a haunted house that gives me a real good scare because I've been through so many. So tonight to celebrate Halloween I told my boyfriend that I wanted to find a haunted house to visit that would actually scare me. After doing some research we decided to pay Warehouse of Fear a visit. And let me tell you, it is not for the faint of heart. It's interactive, the actors stay in character and commit to their roles, they are taking Covid precautions seriously while keeping the haunt scary, and it is just genuinely a fantastic haunt. We will most definitely be visiting again next year! Happy Halloween!
the staff is super friendly, the haunted house was very scary, the haunted trail was scary and fun, there isn't any hands on which we like. lots of screams and lots of fun. definitely 5 star rating!
Limited quantities available for each date.
Avaible for Warehouse of Fear and Haunted Carriage Rides of Chamber Springs.
Enter through our fast pass entrance and avoid the long wait.
Fast pass is $40 per person for each attraction. Regular ticket price for these events is $20 per person.
Open September 30
open every Friday – Saturday night in October
OPEN HALLOWEEN – MONDAY OCTOBER 31
Most Frequent
Questions & Answers